360° Eco-Certified Fashion | Membership Free Shipping
Nordic Swan Ecolabel | GOTS Certified Jeans
Circular Denim | Vegan Brand
Hi, I am Level
Regular price
$200.00 USD
Regular price
Sale price
$200.00 USD
Unit price
/
per
Sale
Sold out
NORDIC SWAN ECOLABEL | VEGAN
Create an account for exclusive rewards.

✓ Free shipping with membership.
✓ Earn smileys and redeem.
Memberships

Become an exclusive organsk® member.

It's cool to go circular


Select any plan that you want. You get access to your personal customer panel where you can track all plans and payments.

✓ Buy less & buy better.
✓ Ethically sourced & ethically made.
✓ Earn smileys and redeem.
✓ Enjoy free shipping.
✓ Subscribe and swap.

  
The model is 184 cm tall and wearing size 31/30
Happy planet ☻ Happy you
How, where and by whom am I made?
Shipping and returns

Any return claim must be submitted within 14 days following the delivery of the product(s). The product(s) must be unused and sent in their original condition (packaging, card, etc).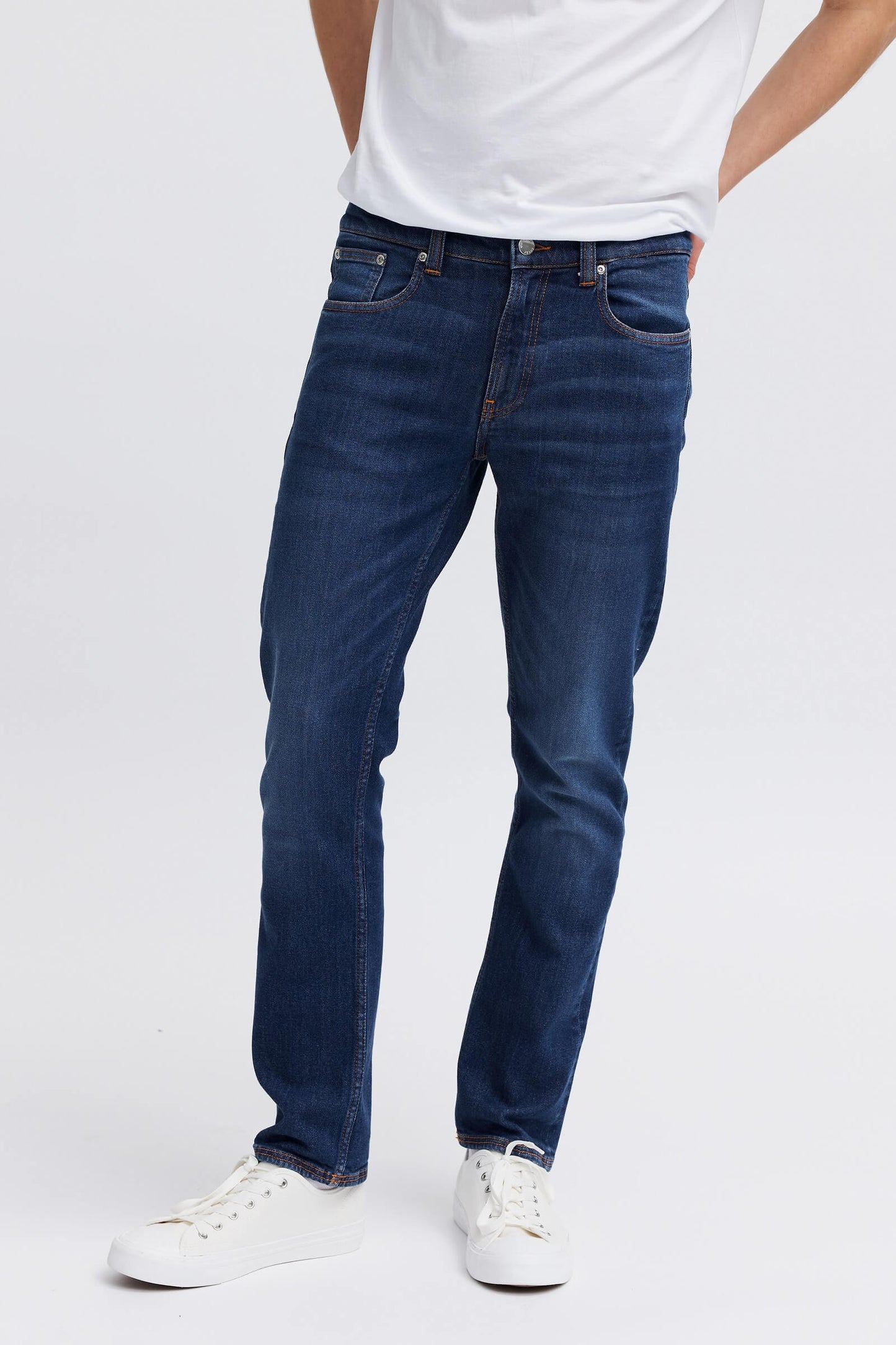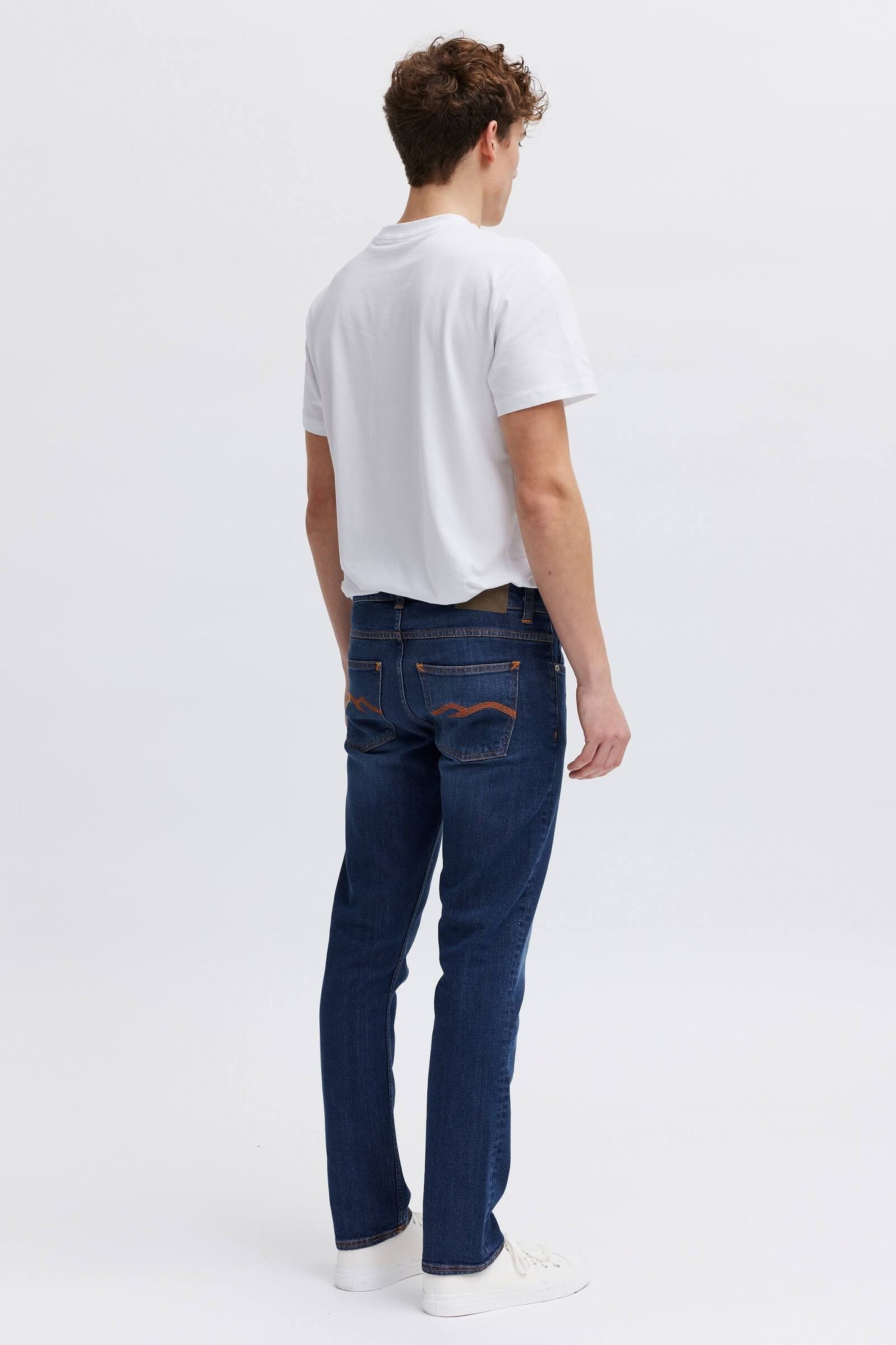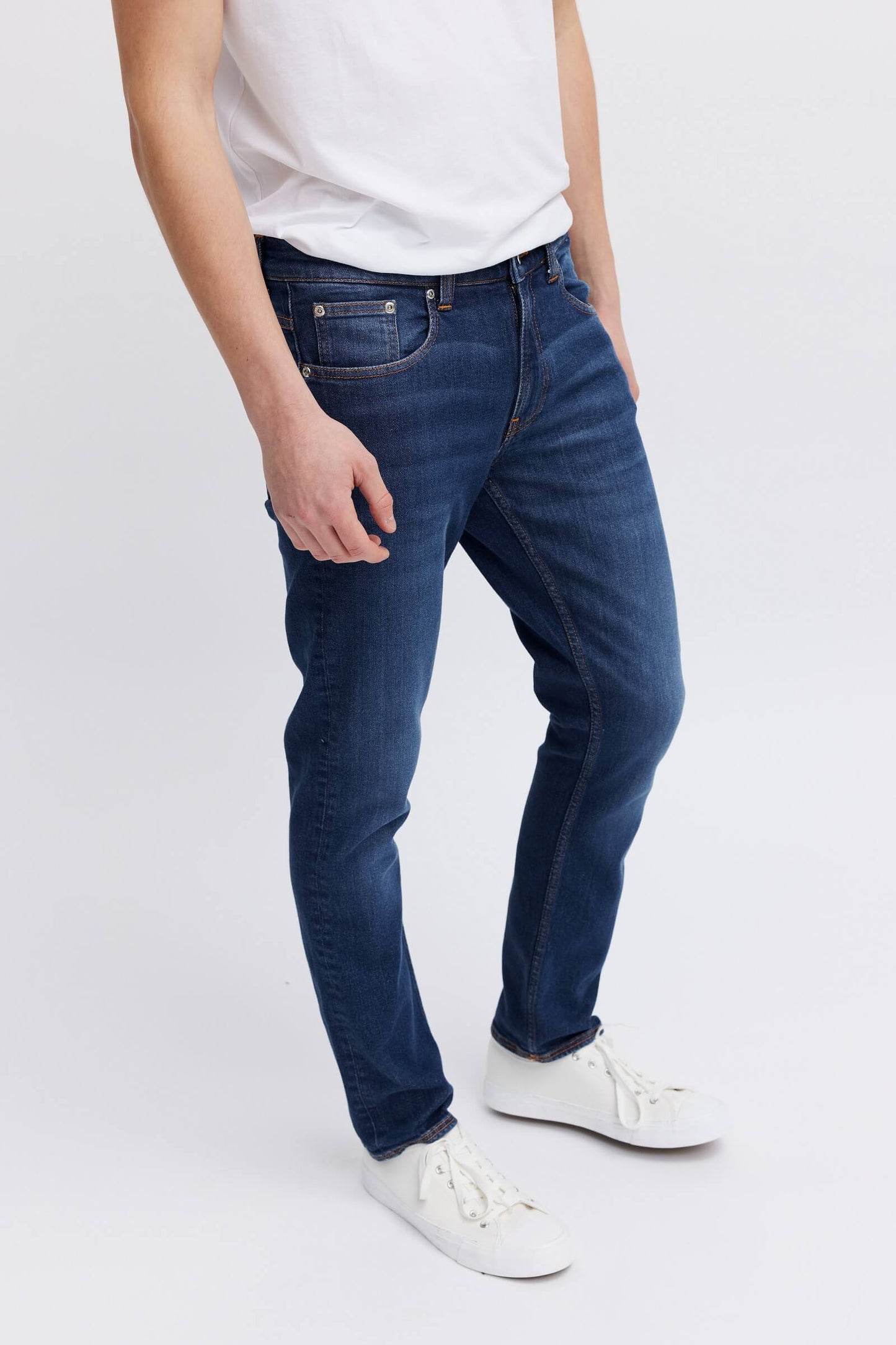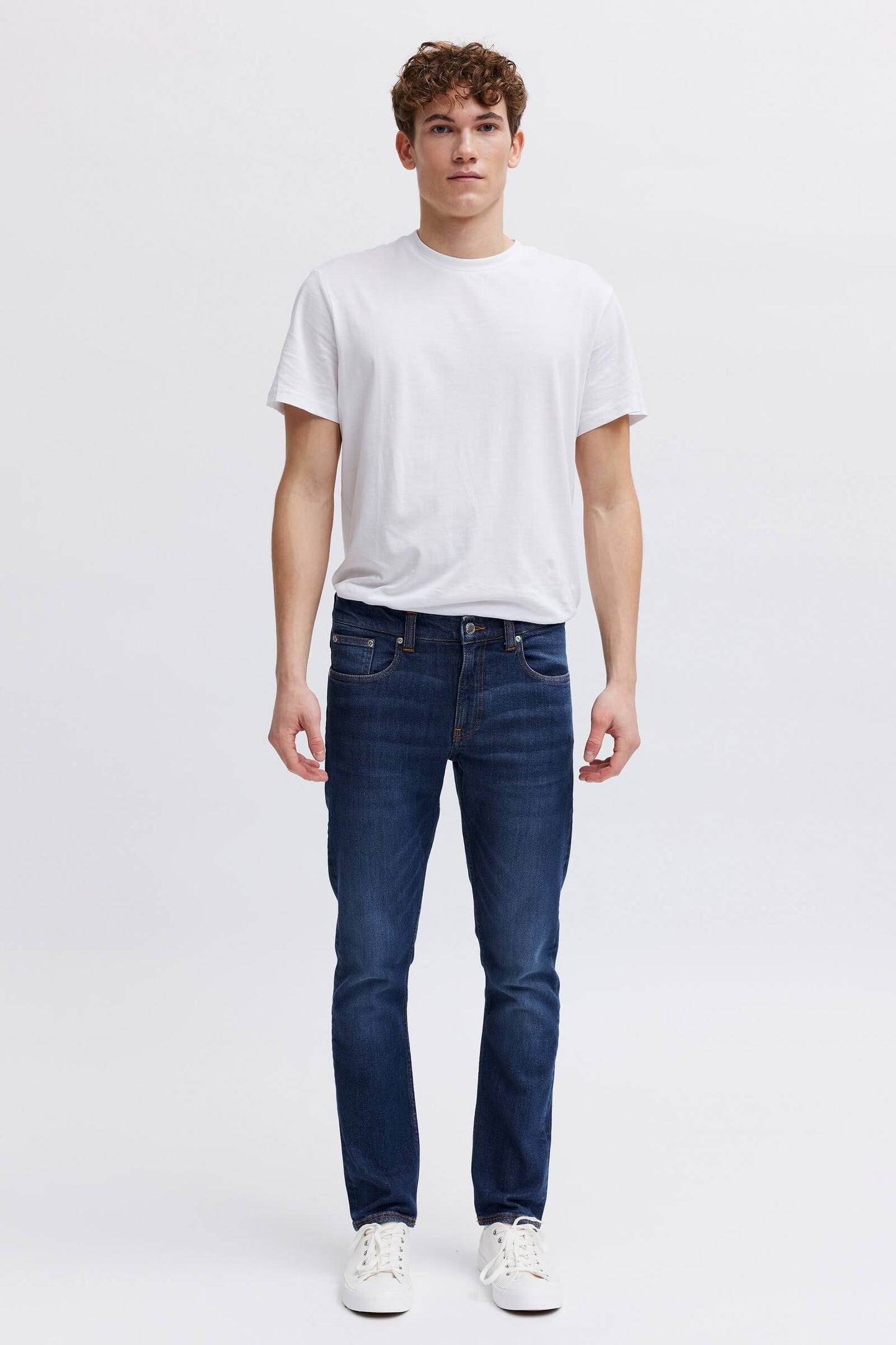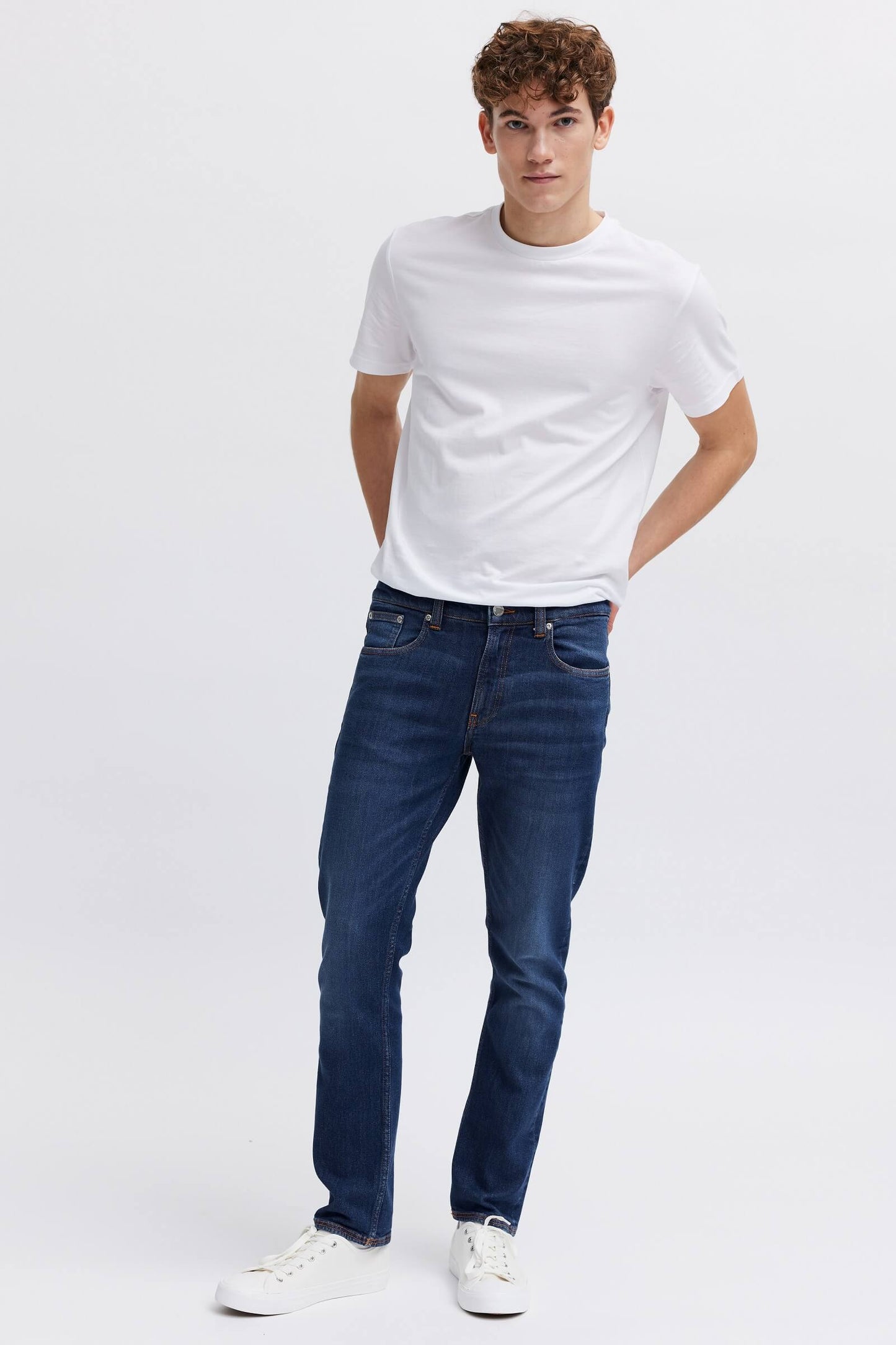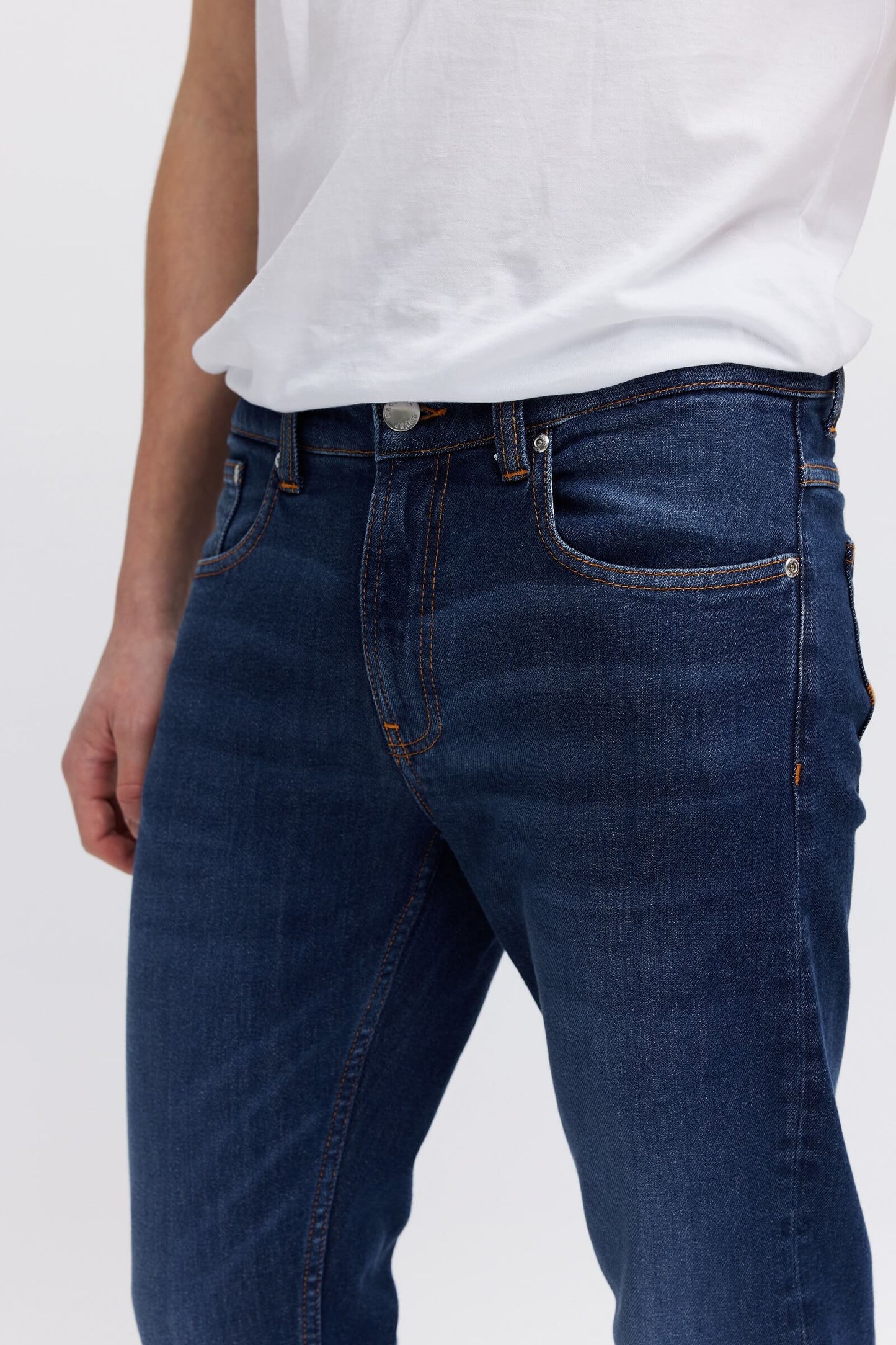 Who am I?
Hi, I am Level - the comfy slim straight fit
Level has a mid waist, zip fly and slim straight leg from the hip to the ankle opening. The jeans sit between our much-loved regular straight fit and slim fit jeans, giving you the best of both styles. Level presents a lived-in look of true denim blues with the added comfort of super-soft stretch fabric.

This style features a distressed blue wash, faded with our laser technology as opposed to conventional physical and chemical processes used for worn-in look on denim fabrics. The denim fabric is processed using ozone and atmospheric washes, resulting in a soft touch, smooth surface and just enough stretch (1.11%) to feel incredibly comfortable for any occasion, yet strong enough to last years to come.

Level is made of organic cotton and is certified by the stringent Nordic Swan Ecolabel from cradle to cradle.

• Comfort stretch denim.

Standout: Classic blue and breathtakingly soft.
Collapsible content
Fit

• Mid waist

• Slim fit

• Straight leg

• Slim leg opening
Details

• Comfort stretch denim.

• Orange thread.

• Silver trims.

• Zip fly Natulon®

• Jacron patch (Vegan) with orange detail.

• Blue worn-in wash
Materials

 

• Organic Cotton (GOTS Certified)

• Recycled Polyester (GRS Certified)

• 13.25 oz. Comfort Denim Fabric (Nordic SWAN Ecolabel & EU Ecolabel Certified)

• Silver Trims (OEKO-TEX Class 1)

• Eco-Verde orange threads (OEKO-TEX Class 1 & GRS)

• Mechanically recycled zip fly Natulon® (OEKO-TEX Class 1 & GRS)

• Jacron patch (Vegan, OEKO-TEX Class 1 & FSC)

   

Made of 95.10% Certified Organic Cotton, 3.79% Certified Recycled Polyester and 1.11% Elastane

   

Designed in Denmark

Made in Turkey
Design

Designed for the conscious man seeking a comfortable fit and tailored looks.

• It's got to feel right: Natural high-quality materials.

• It's got to look good: Well-thought-out design

• Fit is key: Superb fit and comfort.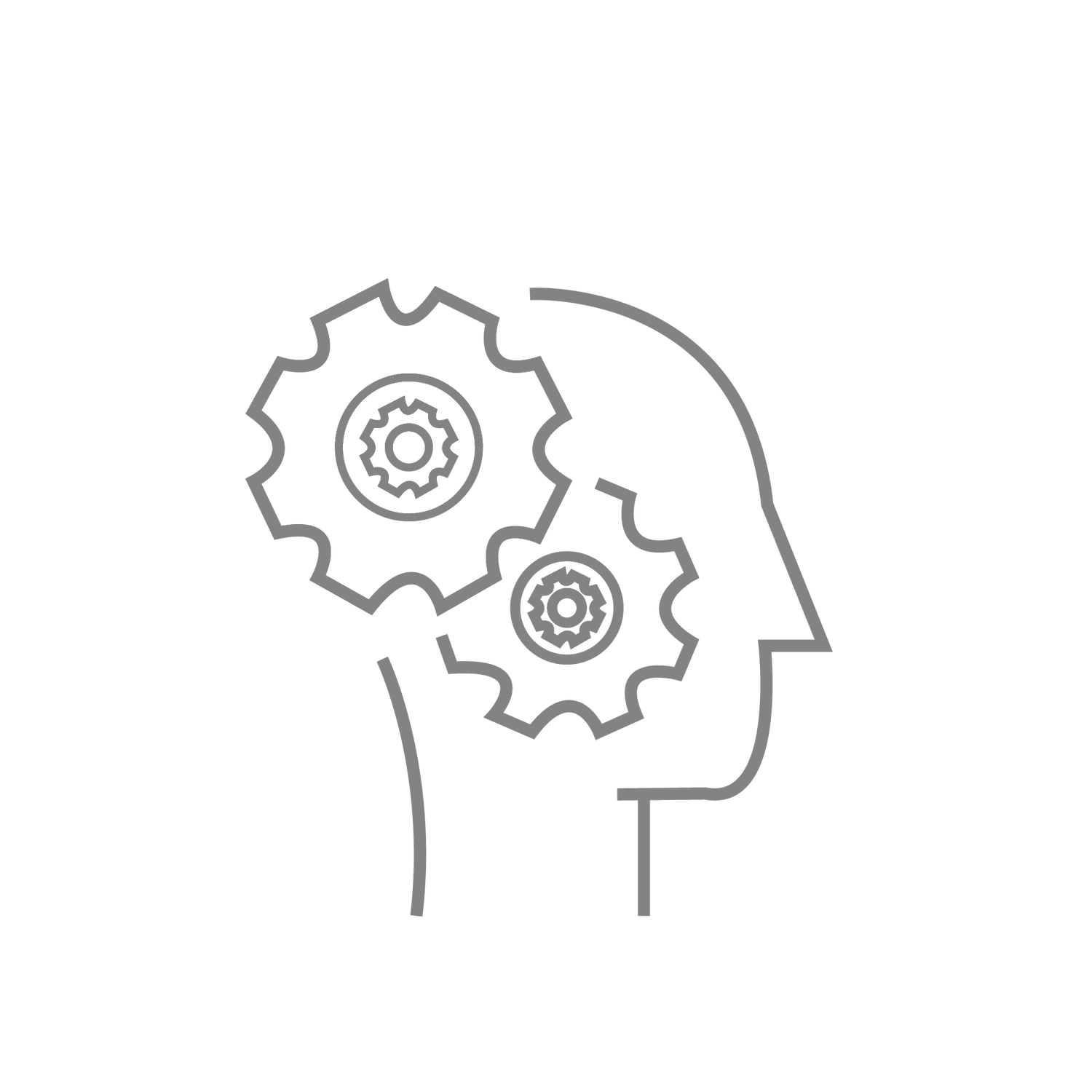 Why me?
I am a premium slim straight fit, designed to make life easier and much more comfortable without sacrificing the authentic denim feel and durability.

I am NOT a '' jegging'' or soft athleisure garment. I am an original 13.25 oz heavy denim garment made of pure organic cotton that feels like and possesses all the comfort of Athleisure and Yoga-wear, but none of its low qualities.

My blueprint is constant: I am denim. I am durable and made from certified organic cotton and recycled fibres. I leverage the latest advancement in eco-conscious high-quality natural fibers and raw materials combined with a style that fits all body builds. I am authentically strong, truly soft and incredibly easy to wear.

I am Level, a breathable denim jeans with all the qualities of authentic denim + a perfect level of comfort.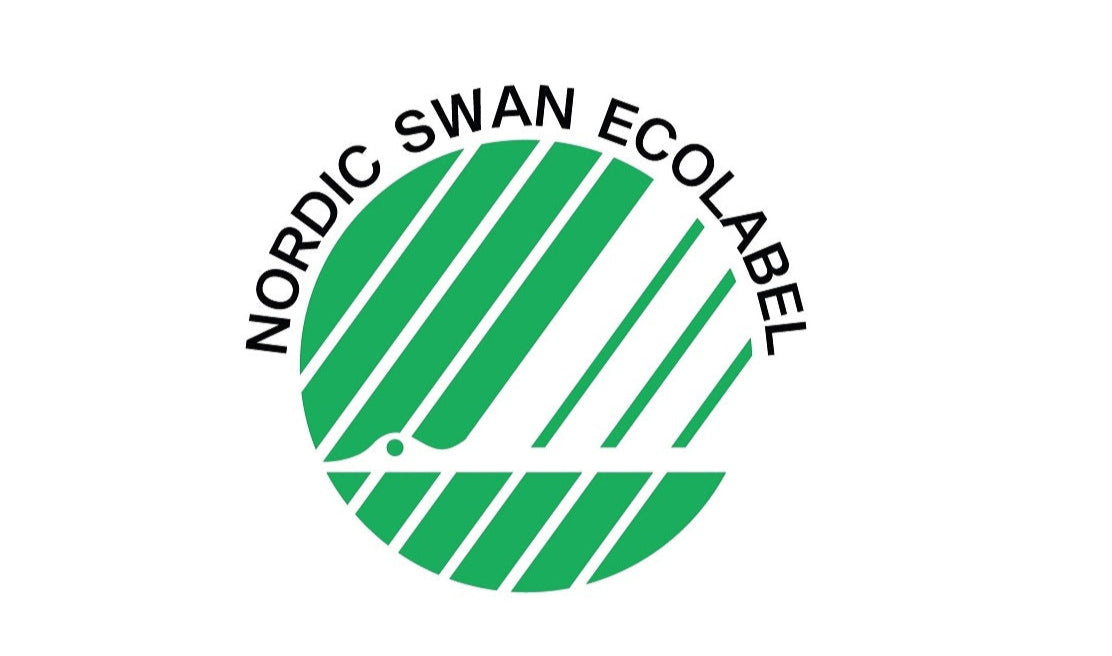 NORDIC SWAN ECOLABEL CERTIFIED
This product is certified by the NORDIC SWAN ECOLABEL, the official ecolabel of the Nordic countries.

Products certified with the Nordic Swan Ecolabel contribute to a reduced climate impact, transparent supply chain and are safe for us and better for the planet.

How, where and by
whom am I made?
I am made with laser

The most environmentally friendly way to create character and pattern on your jeans.


This product is made with laser for added texture. By utilizing laser technology, we eliminate the need for water-intensive washing and heavy chemical applications.

Made with e-FLOW + Atmos technologies

Cutting-edge techniques for transferring washing recipes to your jeans.

↓

95% less water

90% less chemicals

40% less energy




than conventional techniques

I am made with less chemicals

We exclusively use GOTS, the Nordic Swan Ecolabel, and Standard 100 OEKO-TEX (R) - certified chemicals. Our E-flow, Laser, and Ozone technologies enable us to create denim garments with less chemical residue than conventional methods.


I am made with low-impact materials

I am made with Nordic Swan & EU Ecolabel certified denim fabric, consisiting of certified organic cotton and certified recycled fibers.


I am made with certified accessories

A supply chain that is 100% traceable.

Every single component in this product is certified and 100% traceable. This includes accessories, from pocket lining and vegan patch to trims and threads.


I am made with opportunity

I am a high-quality denim product designed to last. From carefully selected premium materials to design, style, and quality stitches, I support a more sustainable design.

My journey
Follow my journey from cradle to gate

Made of organic cotton and recycled fibers.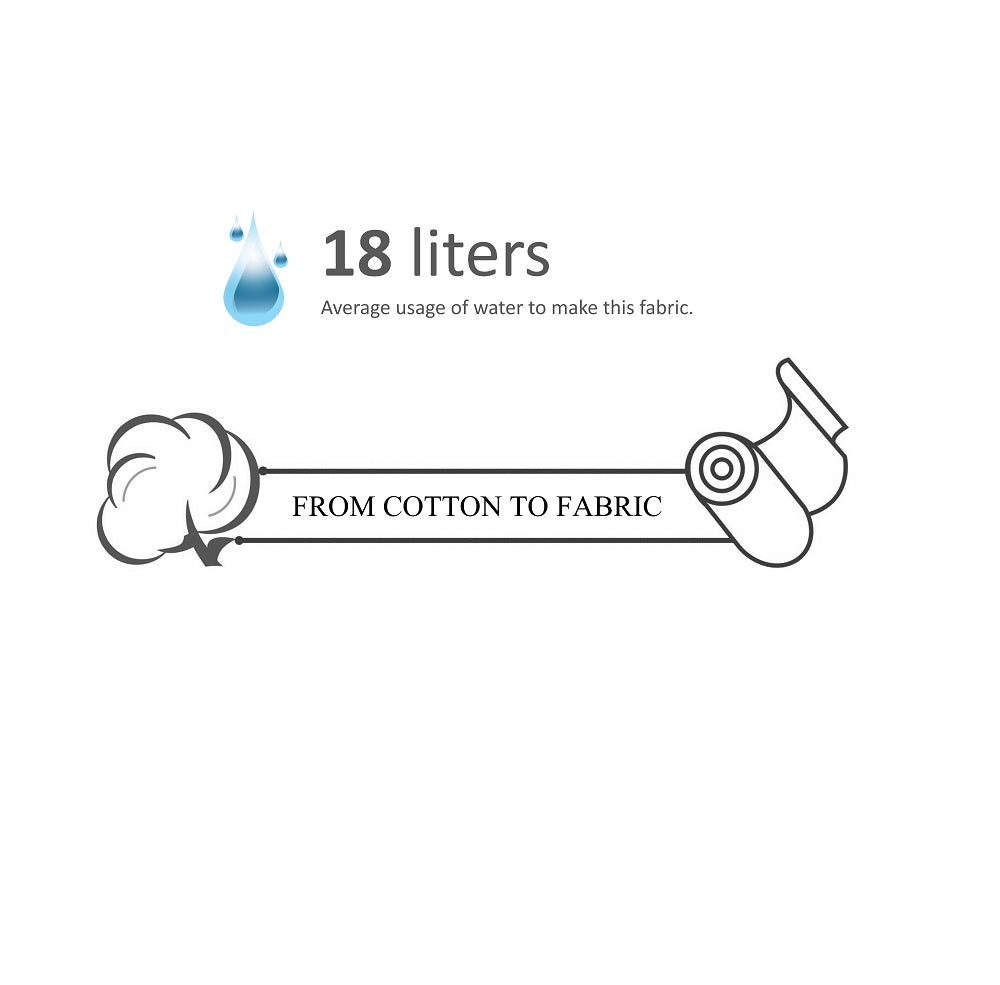 Cotton to fabric
We know the impacts of our limited resources. Using only 18 liters of fresh water to produce denim fabric for Level jeans and 1.66 kg carbon emissions which is nearly 2.85 kWh of electricity use.

INDUSTRY STANDARD: 100 - 300 LITERS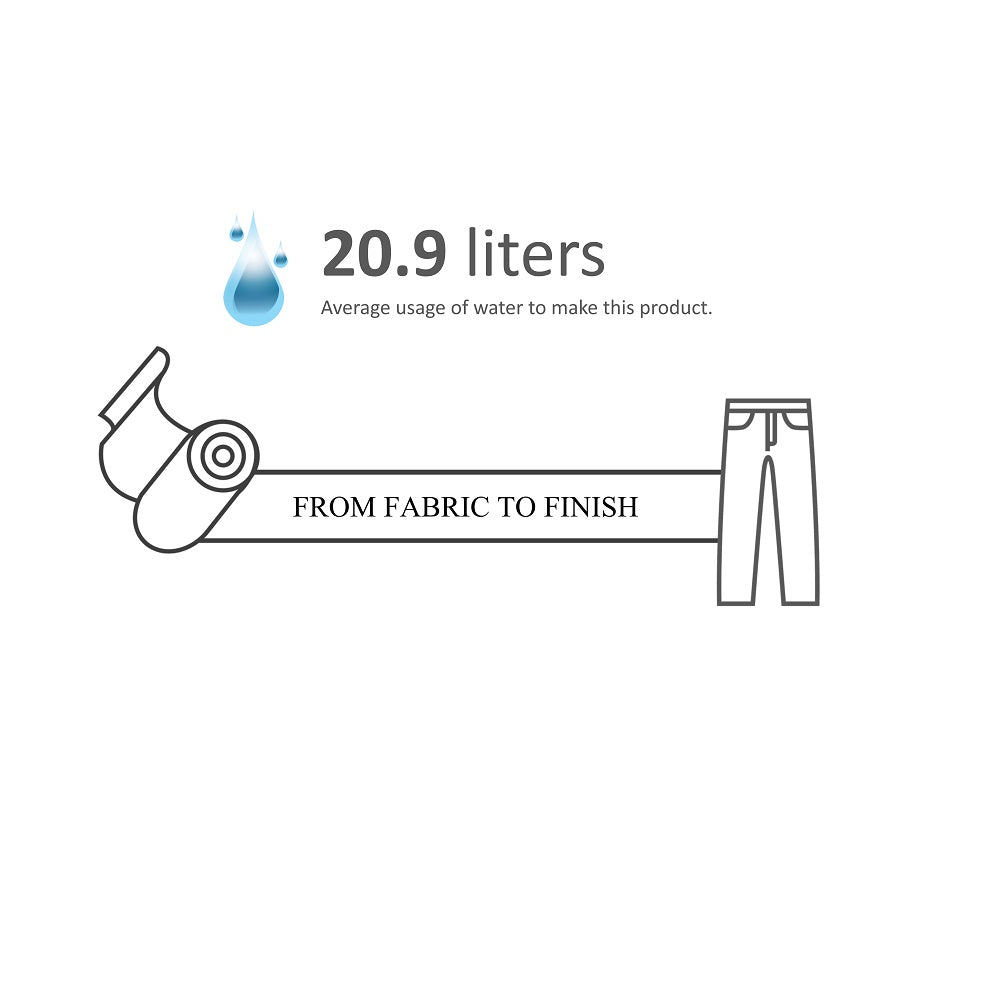 Fabric to jeans
From fabric to finish, we acknowledge responsibility for the social and environmental footprint of our technologies and operations. Using 20.9 liters to make Level jeans and 3.56 kWh of electricity use in washing process.

INDUSTRY STANDARD: 200 - 500 LITERS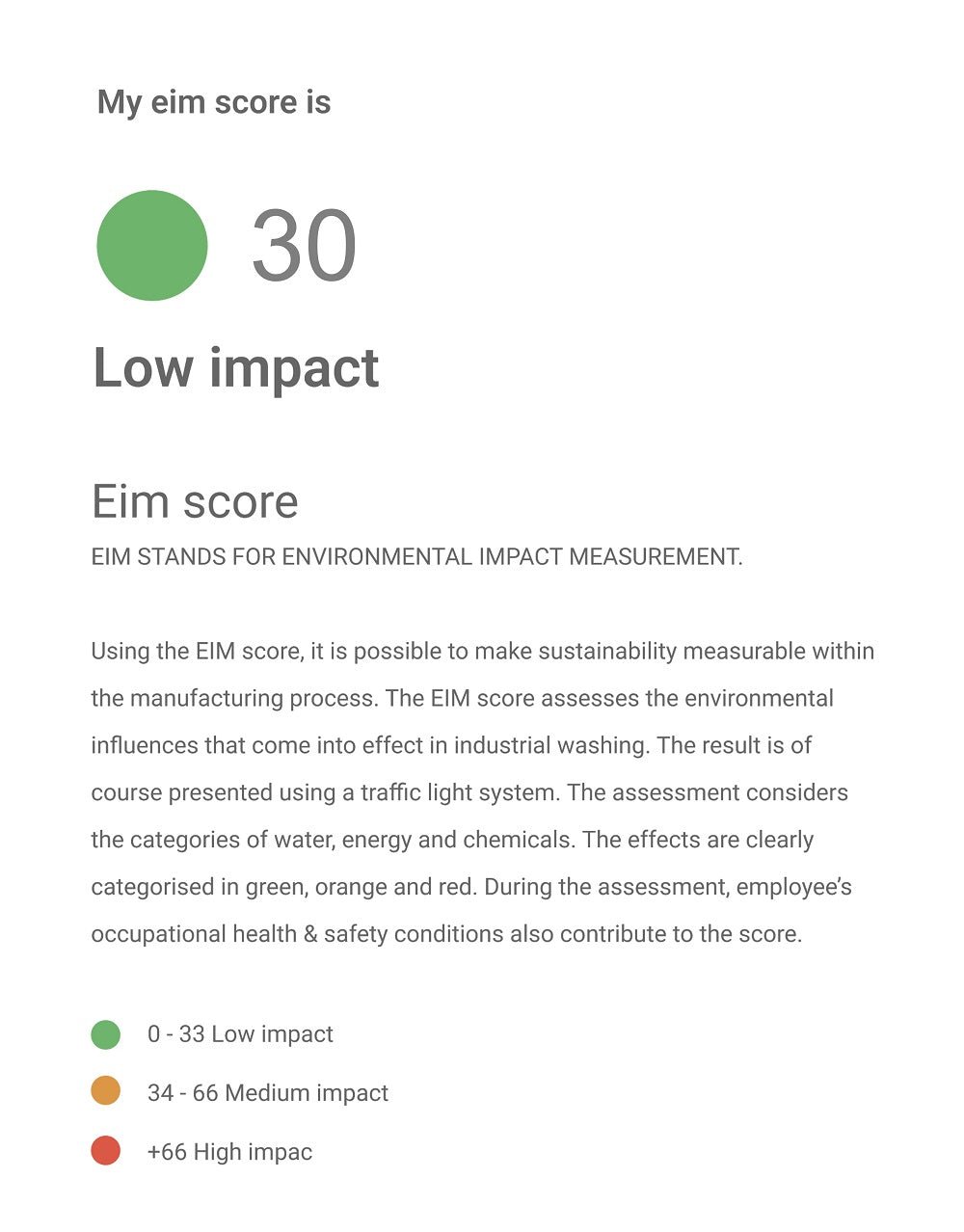 Environment
The EIM score is calculated in washing process from fabric to finish. Level jeans get a total score of 30, low impact. The jeans score low impact on all assessments: water impact, chemical use, energy and worker impact.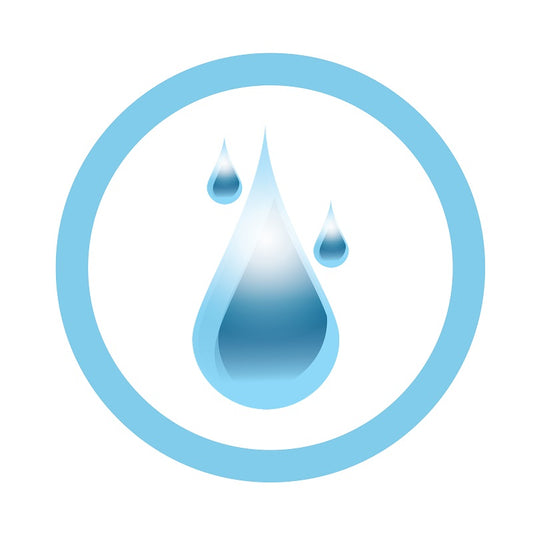 Water consumption
The water used in cotton farming is not included in the calculations above. Throughout the whole process to produce a pair of jeans, cotton cultivation has a huge importance dealing water consumption. Cotton cultivation is by far the most water-intensive process – and it makes up to 90% of the water footprint of a pair of jeans. Cotton's average irrigation depends primarily on the geographic location of the cotton field, and will therefore vary quite a bit.
According to a Textile Exchange report, organic cotton farming has the potential of reducing blue water consumption by 91%, compared to conventional cotton.
The 91% is debatable, as the geographical area plays an important role.
Conventional Cotton 
Numerous studies have shown that a t-shirt or a pair of jeans use thousands of liters of blue water to make.
Using conventional cotton, it takes around 7500 litres of water to make a single pair of jeans, according to the UN. Some studies show 10.000, 12.000 liters or more.
Organic Cotton
Unlike conventional cotton, organic cotton is mostly irrigated by rainwater and therefore uses less groundwater. Farmers rely on rain to water their crops, rather than extracting water from the ground. Cotton grown organically is produced without pesticides, herbicides, insecticides, or other chemicals such as fertilizers. Farmers use natural techniques to ward off insects and threats.
Today, less than one percent of the cotton grown globally is organic.
OUR DATA
At ORGANSK®, we have been able to map out 3 styles that are made of 100% of organic cotton, farmed 100% in Turkey, where most of our organic cotton is grown.
Our numbers are based on LCA data from our suppliers. Comparing our data with the industry standard of 7.500 liters, we do reach around 90% in savings regarding blue water consumption. As we also use recycled cotton in various styles, we estimate that the savings exceed 90% for a numerous newly manufactured ORGANSK® jeans.
As every ORGANSK® jeans becomes a new jeans, our savings will keep increasing.
HOW IS OUR COTTON BETTER?
At ORGANSK®, we ONLY use certified organic cotton and certified recycled cotton and fibers in all our products to fight the challenges that we all face.
Healthier Soil
Organic farming uses crop rotation, cover crops, and organic fertilizers instead of toxic pesticides.
Clean Water For Everyone
Groundwater, streams, and rivers are not poisoned by pesticides.
Safer For Humans
By replacing dangerous chemicals with natural alternatives and old-fashioned methods, farmers and consumers are spared dangerous levels of exposure.
Our organic cotton is grown without harmful chemicals. This leaves the air, soil and water free from contaminates that cause harm. It emits half the CO2 as compared to conventional cotton production - uses up to 62% less energy and less water to grow since organic cotton farmers typically utilize rain far more than irrigation.